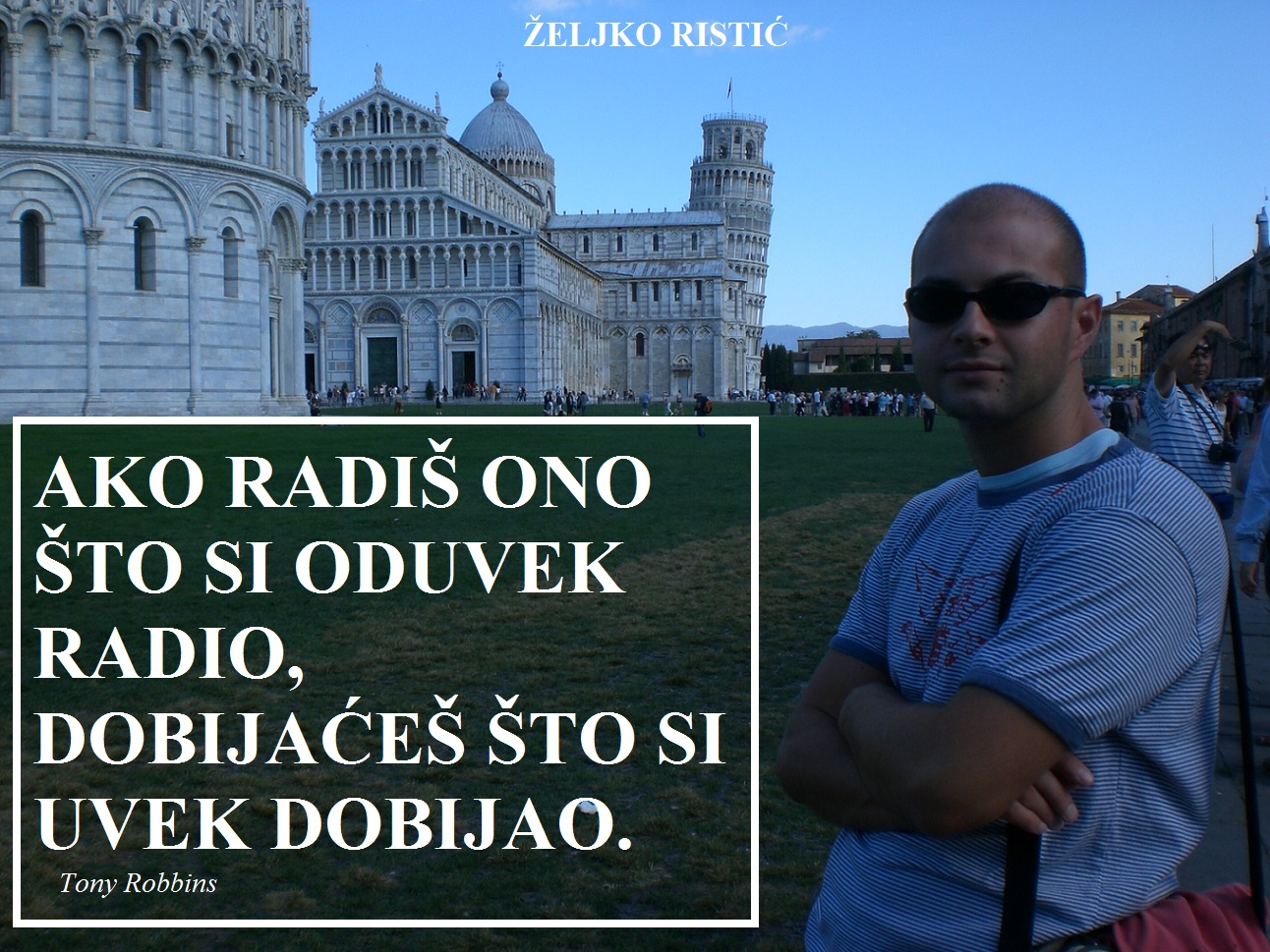 Ako želite drugačije rezultate morate da radite ono što do sada niste radili.
Nova 2017 godina je pred nama. Vreme je da se postave novi ciljevi i da se naprave novi planovi.
2017 treba da bude NOVA, neponovljiva i autentična godina. Ne možete proživljavati istu godinu za godinom i nazivati to životom.
Imaš pravo da proživiš sledeću godinu i čitav svoj život prema svojim potrebama i željama. Imaš puno pravo.
Život je jedan i neponovljiv. Život ti je dat da učiniš najbolje od njega. Služi drugima radeći ono što voliš i u čemu uživaš. Nauči da kažeš NE! Nauči da kažeš IZVINI, ali NE MOGU. Nauči da više voliš i da više daješ. Više će ti se vratati. I ne očekuj da ti se vrati! Radi iz ljubavi i od srca. Ljudi će to primatiti. Počeće da te traže. Tvoj posao će procvetati. Ne zameri drugima, možda su i oni zbunjeni, izgubljeni ili ne umeju da kontrolišu svoje emocije.
Pomozi im. Oprosti im, biće ti lakše. Sebi to duguješ. Idi s lakoćom na duši. 
Ako želiš nešto da postigneš u 2017 fokusiraj se na to. Neka ti ti zaokupi potpuno misli. Za nekoga će to biti novo radno mesto, za nekoga osnivanje sopstvenog biznisa, za nekog nova veza ili želja da se postojeća učvrsti i poboljša. Nije važno šta je u pitanju, neka to bude u središtu tvog razmišljanja. I razmisli, ako si dobijao uvek iste rezultate i nisu ti se svideli, treba da promeiš nešto. Samo si ti odgovoran. 2017 je tvoja godina. Ja sam tu da ti pomognem da to ostvariš. Više o tome u narednim postovima.
Ako ti se sviđa, lajkuj i podeli.
Hvala!
Vaš
Željko Ristić