"Danas dozvolite sebi, da budete neizmerno ljubazni, iracionalno mili, nestvarno velikodušni.
Obećavam da će to biti bljesak"
Saša Dihter – Akumenin direktor za inovacije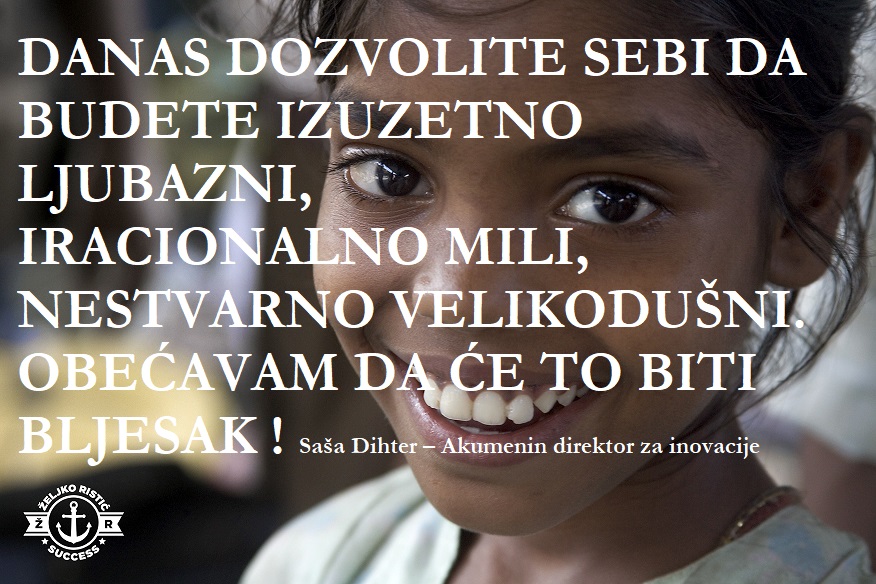 Today, give yourself permission to be outrageously kind, irrationally warm, improbably generous. I promise it will be a blast.
Sasha Dichter – Acumen's Chief Innovation Officer
Ako ti se sviđa, lajkuj i podeli!