Prema jednom istraživanju objavljenom na sajtu Glassdoor, navešćemo neka pravila i neke greške koje ne treba praviti kod pisanja CV-ja, niti u propratnom pismu. Navešću u ovom postu 9 od ukupno 18 navedenih u knjizi.
Kao što smo već rekli, ne postoji druga šansa da se ostavi prvi utisak. I ovo je vrlo važno kod pisanja biografije. Prva osoba koju treba da impresionirate, naročito u većim kompanijam je HR osoblje, a u manjim menadžeri i vlasnici koji se lično bave selekcijom i zapošljavanjem novih kandidata. Jezik i sadržaj CV-ja mogu potpuno otežati mogućnost dobijanja posla iz snova po Džejmiju Hičensu senioru, partneru Glassdoora za prijem novih talenata.
On još kaže: "Imate ograničeno vreme da privučete oko HR službenika – iskoristite ga mudro".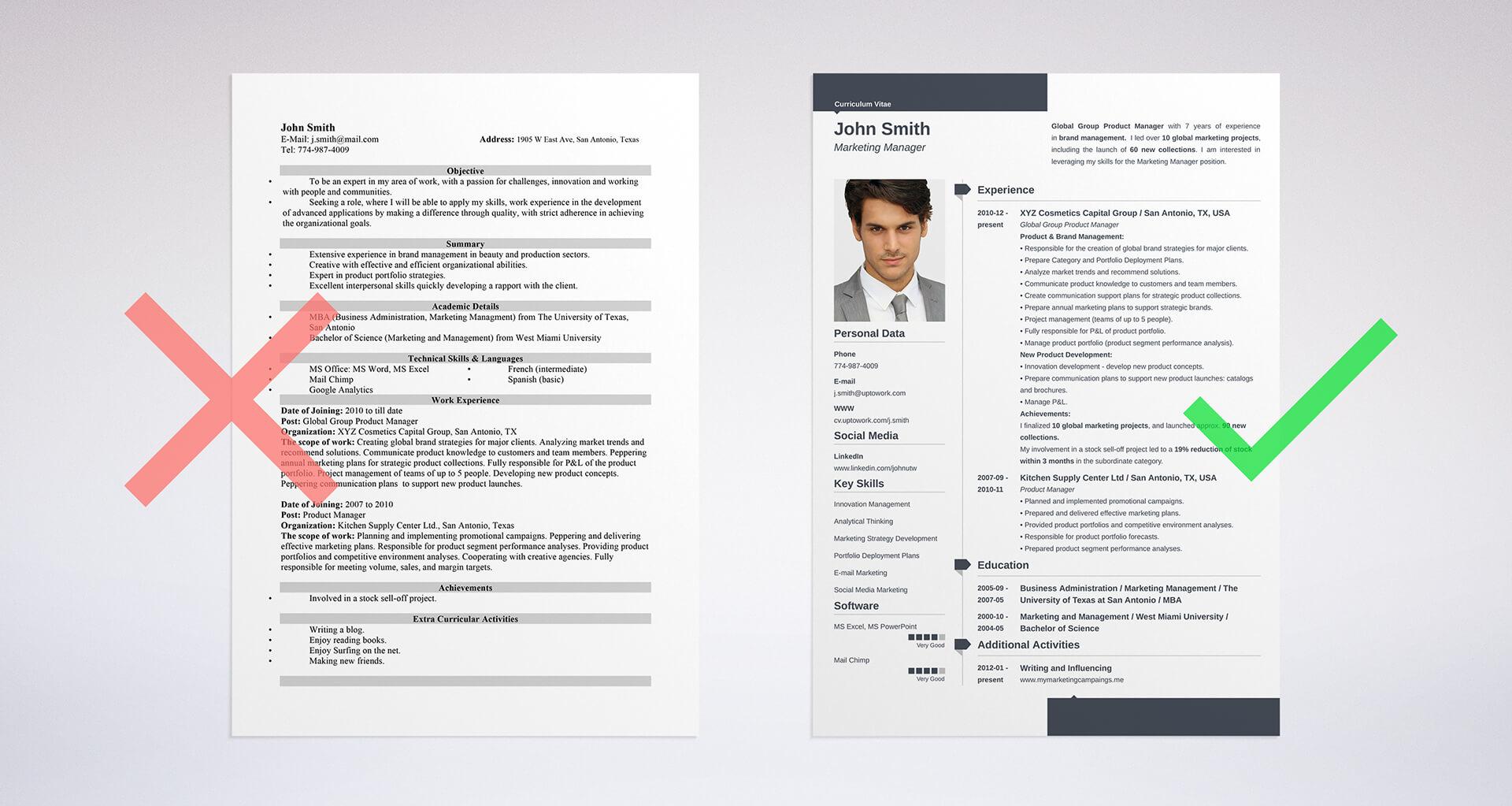 Punjenje dragocenog prostora biografije "otrcanim frazama" doneće negativne rezultate. U tu svrhu je sprovedeno istraživanje među HR osobljem, kako bi se ustanovilo koje su to reči i fraze koje kandidati ne bi trebalo da koriste i da zbog njih budu apriori odbačeni, iako se radi o dobrim kandidatima:
Nezaposleni – Nije neophodno da ovo ističete jer datum od – do koji ste naveli za pozicije u CV-ju to već govori.
VELIKI RADNIK – Poslodavac se nada da ste vi vredan radnik koji će to i dokazati, tako da nema potrebe da sebe samog tako nazivate.
Gramatika i pravopis – obratite pažnju na pravopisne greške, kaže Elizabeth Harrison, Client Services Manager i Senior Recruitment Partner u Decision Toolbox. Potražite savet i zamolite nekog kompetentnog da pročita vašu biografiju i da vam ukaže na eventualne pravopisne greške.
Microsoft Office – Popularne forme CV-ja nude mogućnost onima koji traže posao da jednostavno izlistaju svoje veštine. Počev od Jave, preko arapskog jezika, do povećanja rasta 150%, morate biti sigurni da uključite ne samo relevantne veštine u kojima ste jaki i koje vas klasifikuju kao idealne za poziciju, već i one koje vas izdvajaju od ostalih. Obratite pažnju da poznavanje MS Offica nije veština. To se danas podrazumeva.
Cilj – Ako je vaša dosadašnja karijera prilično pravolinijska, s logičnim nizom profesionalnih iskustava, onda nema potrebe za izjavom vašeg cilja ili svrhe. Ako vaša biografija govori sama za sebe, nema potrebe da se ponavljate. Takođe, ukoliko koristite i propratno pismo, biće dovoljno za izjavu svrhe.
Sinergija – Reči kao što su "sinergija" i slične su previše korišćene i žargonske. Budite jasni.
Preporuke dostupne na zahtev – Imati rečenicu "Preporuke na zahtev" na dnu biografije je znak da je kandidat prestar za poziciju. Ako HR osoblje želi da pita za vaše preporuke, pitaće direktno. Treba pretpostaviti da su uvek zainteresovani da čuju preporuke.
Ja, on, ona, njega, njeno – Pisanje biografije u prvom ili trećem licu je uvrnuto. Zar ste dali nekom drugom da piše vaš CV ? Nemojte nikada reći: "Ja sam upravljao proizvodnjom…", ili "On je upravljao proizvodnjom", ili "Marko je upravljao proizvodnjom". Jednostavno samo nabrojte činjenice. Kao npr: "Upravljanje proizvodnjom…".
"Tanko" poznavanje – Ne navoditi iskustva kao što je "Na fakultetu sam nekoliko puta koristio Corel draw, ali kasnije sam slabo radio s njim". Onda uopšte i ne pominjati Corel draw.
Ako ti se sviđa, lajkuj i podeli!